EC Pay Payment Guide
With your upcoming due date around the corner, and going to the offices leave you no time to settle your accounts, fear not your EC Pay allows you to be at ease.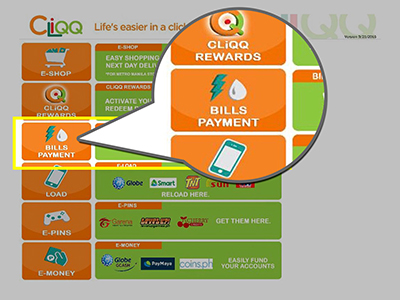 EC Pay (via 7-ELEVEN OUTLETS)


1. Go to any 7-Eleven outlets
2. ​Go to the CLIQQ kiosk machine and tap on BILLS PAYMENT button
3. Search in the upper right corner and type: PHCCI DUMAGUETE
4. Enter the required fields:
*ACCT. No.:("00" + 16-digit SL ref. No.)
*ACCT. NAME: (member's full name)
*DESIRED AMOUNT
*EMAIL ADDRESS
5. Wait for the payment slip to be generated 6. Bring the slip to the cashier for payment

* Service Charge: Php 15.00 per transaction
PHCCI offers affordable loan interest rates.
Acquire this budget friendly loan interest. Not yet a member? Attend our Pre-membership Education Seminar personally or online.